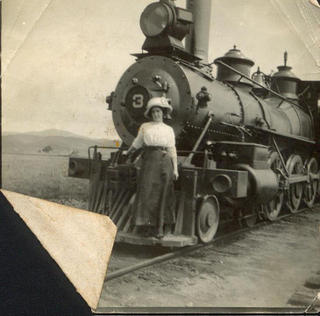 Soon after I moved here in the early 1970s, I became aware that Westinghouse was here, too. What was a big corporation doing in this rural scene?
It was a time when some giant corporationss were buying up land for subdivisions. Westinghouse had teamed up with developers Deane & Deane and together they built the first upscale Coastside development called Frenchman's Creek. I remember going to their opening and doing a walk-through a model house. From memory, the showplace house was airy and filled with hanging plants– which, because in my garden I had a little plastic geodesic dome where I tended ill plants–impressed me greatly.
Westinghouse also had an interest in the ShoreBird Restaurant located in Princeton–and before the Shorebird John Patroni's roadhouse, called Patroni's, stood there. Patroni was "the man, the kingpin" during prohibition. His place was raided by the pro-his who sought his cooperation in nailing the leaders of the gangs who were bringing the booze in from Canada.
In the late 1880s, in Half Moon Bay, the inventor R.I. Knapp was a teetoaler who ran for high office on the Prohibition Party ticket. Knapp also published a newspaper in town but was famous for the sidehill plow that he manufactured in a little factory on Main Street. He sold it to the farmers who found it helped them to work the soil on the hilly Coastside.
After my "Half Moon Bay Memories" book was published in 1978 I met R.I. Knapp's daughter who was well into her 90s and living in a senior facility in Millbrae.
And here is R. Brandt, the well known Ocean Shore Railroad memorabilia collector/historian whose father had invested in the illfated company holding only worthless stock in the end (which bugged Brandt endlessly). It was Mr. Brandt who gave me the cover photo for the "Half Moon Bay Memories" book. The photo is actually an automobile ad shot about 1922 at El Granada beach–I can see the spot from my living room window!
Back to Westinghouse.
The corporation also bought land at the golf course south of Half Moon Bay. When I was in high school in San Francisco I worked for Westinghouse at Christmastime. My job was to go to the equivalent of stores like Target and show customers Westinghouse's irons and other products. (But I was so shy I spent more time trying to blend into the aisles).
I don't think Westinghouse or Deane and Deane are involved with Coastside property anymore but they did leave us the legacy of the Pumpkin Festival. The Pumpkin Festival reminds me of the "free lunches" the promoters of the Ocean Shore Railroad gave to passengers in the early 1900s, an attempt to get new people here to sell them lots. The Pumpkin Festival is the same thing–people come here, they love it, they want to move here.